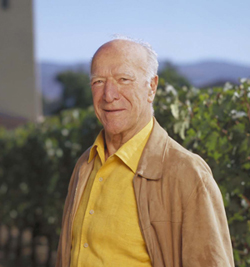 Robert Mondavi has
died
at the age of 94. No one had him on the list.
I can't help but be exasperated about my performance this year. I read just now that Randy Pausch put in an
appearance
at Carnegie-Mellon's commencement ceremony, and yesterday I read in the Politico that Elizabeth Edwards
remains
hale and hearty. And don't even get me started about Louis Farrakhan, Andy Rooney, F. W. de Clerk, Judge Wapner, George Steinbrenner, Ronnie Biggs, Eunice Kennedy Shriver, and Oral Roberts. 2008 is clearly not my year to profit from the passing of the rich and famous.
Ah well. There's always political betting.